"Tyree" is a shapey, good looking gelding we purchased as a weanling. He has been worked with since day one and is gentle and easy to handle. He has speed, quickness and power. He would make a great head horse, steer tripping, or barrel prospect.
Watch "Sale Trailer" Video (above)
"Tyree" is consigned to Lolli Bros. Catalog Sale March 6, 2021. He is lot #631.
I may get commissions for purchases made through links in this post at no additional cost to you.
Watch the Full Video (above)
Watch Roping and Working Cattle Video (above)
Don't miss this opportunity to be Tyree's next owner. Bid in person at the live auction or online through DVauction.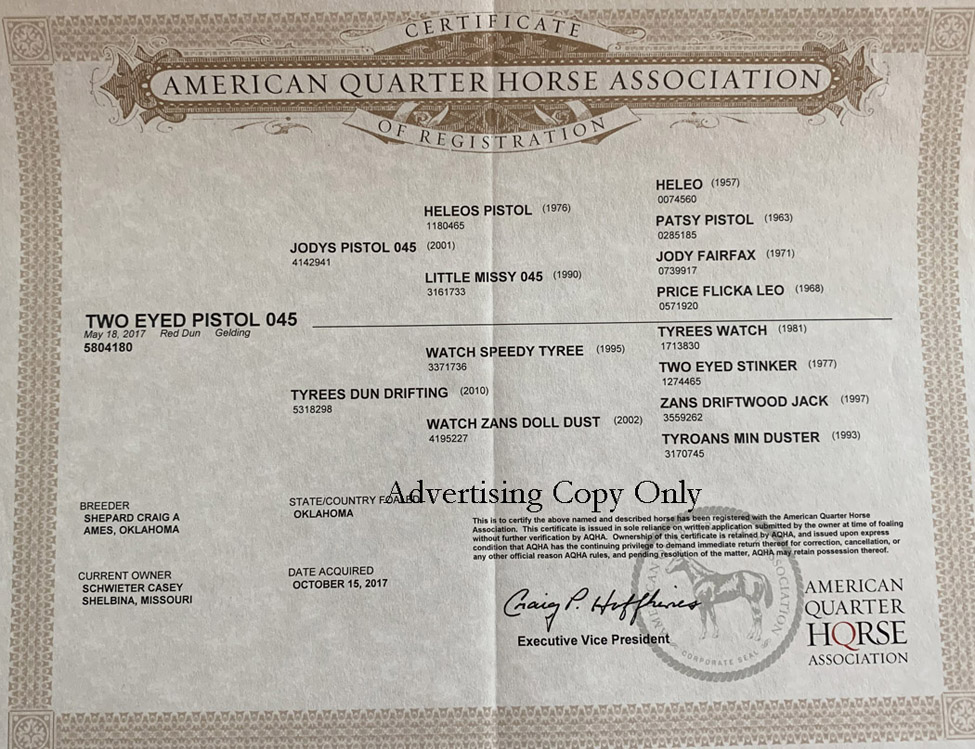 If you like this horse or know someone who would- please share this page.
Here are a few related posts and pages to assist you with the process:
Insider Tips for the Best Horse Sale Experience
Top Tips For Buying and Selling Horses Online
Register to Bid Online at DVAuction
View entire sale catalog at Lollibros.com
Additional Schwieter Land and Livestock Consignment: "Scooter"