Quarter Pony Deluxe
RIDDEN BY ALL AGES! 🖤 BLACK BEAUTY ALERT! 🖤
🌟RANCH 🌟 TRAILS 🌟 ARENA🌟
Tibbett is an awesome 14hh black gelding. He is handy, shapey, gentle, cute, and broke, broke, broke. With his full tail, mane and fortop and that coal black color, he is sure to get you noticed!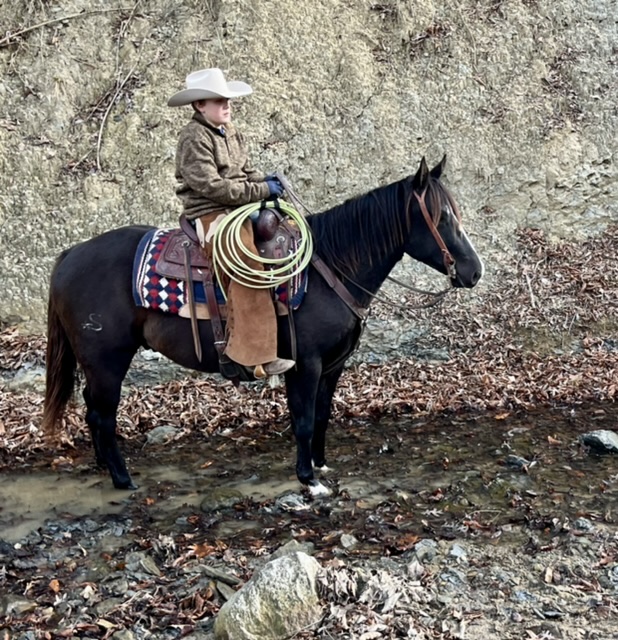 Tibbett has a ton of personality, is super gentle, and can still get the job done.
He's been used for roping calves, moving cows and all other general ranch work.
He may only be 14 hands, but he has a heart that will match any big horse. 🖤
He is a smooth mover in all gates. He will lope in collected circles and will catch his leads. He is one hand broke and has a nice stop.
Tibbett is easy to ride and handle. He is kind in the pasture, easy to catch, patient and quiet when saddling and mounting, and very smooth to ride- the total package!
We've owned him since he was a yearling and he has been handled, trained and used primarily by our young son. Tibbett is just the right size for youth or an adult.
He's been ridden double, stood on, and has been trail ridden by inexperienced ranch guests.
He loves attention and is willing to please.
He's been used around our ranch at Schwieter Land and Livestock and been hauled to town to compete in team pennings and ranch rodeos.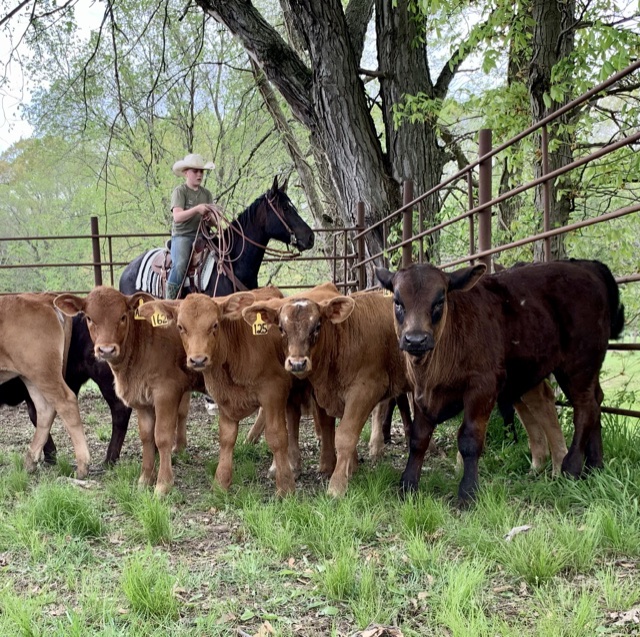 Take him in any direction you want. He may only be 4 years old but does not behave like a young horse. He is seasoned, experienced, smart and gentle. Ride him in an arena, in the open pasture, down the road or in the timber- anywhere your heart desires- alone or in a crowd. Compete on him or relax on the trail, while Tibbett remains calm and confident.
He is desensitized to tarps, flags, dogs and wildlife and a rope. No lunging required. No bad habits or sour personality, just a kind, dependable companion. Tibbett is a horse that just enjoys being ridden.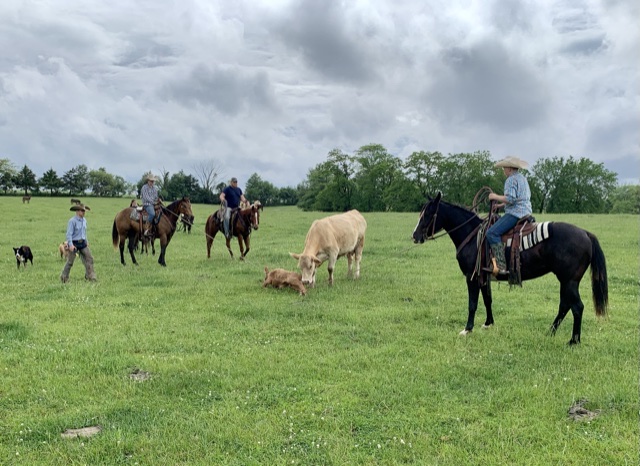 This young gelding has a good mind, tons of personality and lots of talent. He has a bright future ahead. Sound.
Available on horsebid.com now through February 21.

If you like this horse or know someone who would- please share this page