This big gelding has been ridden by our whole family, used to rope calves and is gentle and smart to handle. You can use him for trail riding o for ranch work. This easy-going gelding can get the job done at 15.2hh. He's a pretty bay color with a dorsal stripe and a little chrome.
His tail is full and growing… it was chewed last winter and is in the re-growth stage.
"Bird" has lots of potential and is the prime age. You'll have lots of years left to enjoy his talents, disposition and beauty.
Sold at Lolli Bros. Catalog Horse Sale, Macon, Missouri. Sept. 4, 2021. Lot 562.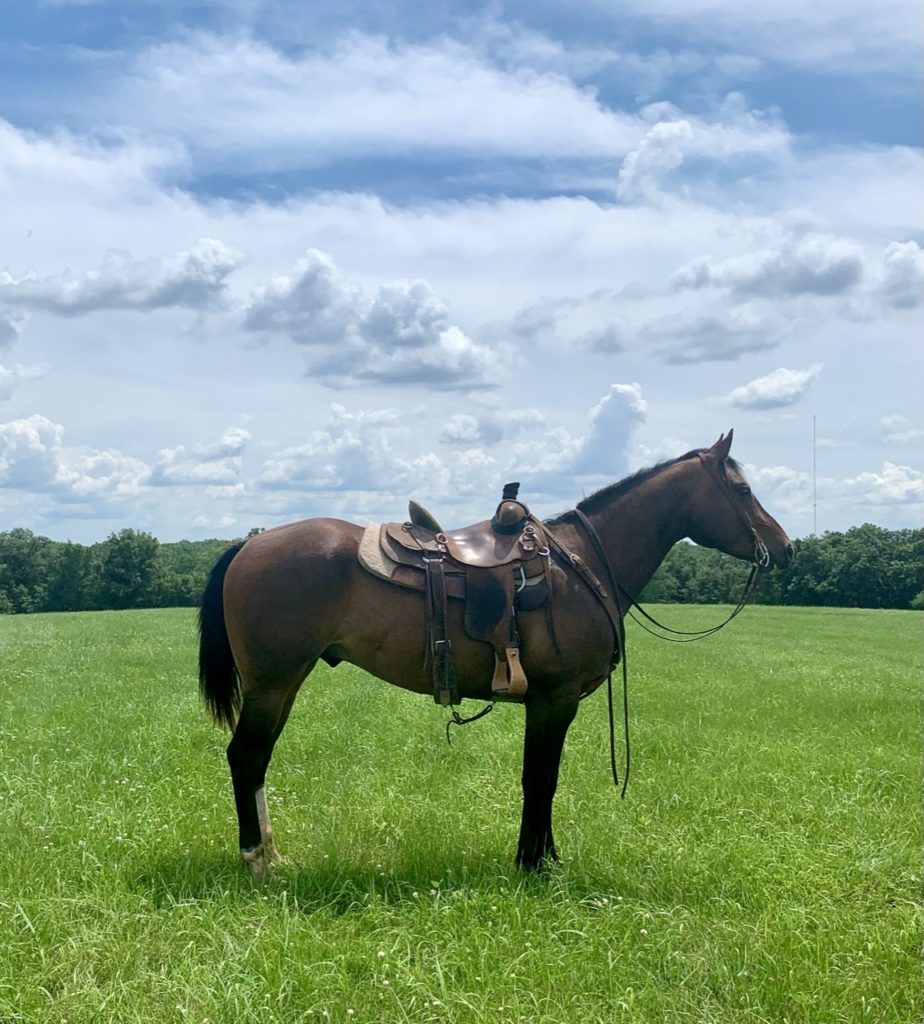 If you like this horse or know someone who would- please share this page.