Andy is big, beautiful, smart and broke. He's been ridden throughout the fall and is off to an amazing start. He has natural ability and has a willingness a learn. Plus he's a BUCKSKIN!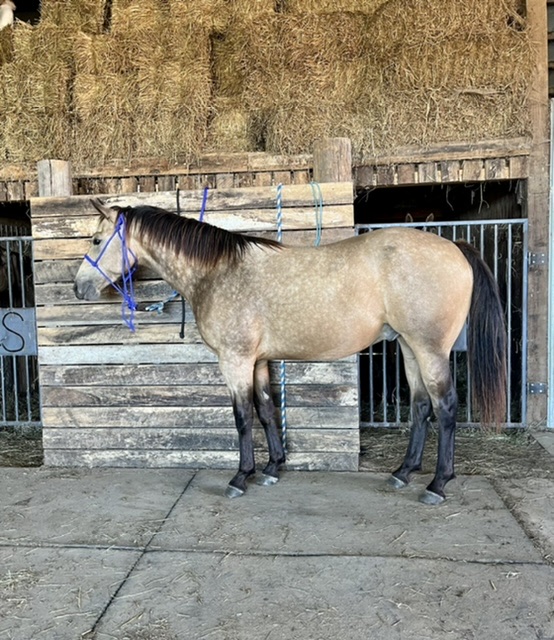 Andy is Howard Pitzer Invitational Futurity Eligible. This gelding is off to a tremendous start and has endless possibilities in his future. Don't miss your chance to own him and take him in any direction you'd like.
More photos and video on the way.
If you like this horse or know someone who would- please share this page.
Related Pages/Posts:
"Tonto" 2021 Dun Gelding– also consigned to Midwest Draft & Quarter Horse Sale
"Tinsel" 2019 Sorrel Gelding– also consigned to Midwest Draft & Quarter Horse Sale
"Duke" 2020 Red Roan Gelding– also consigned to Midwest Draft & Quarter Horse Sale
Midwest Draft Cross & Quarter Horse Sale- Basic Info