Del has been used around the ranch: checking, moving, sorting, and tagging cattle. Plus he looks good doing it all!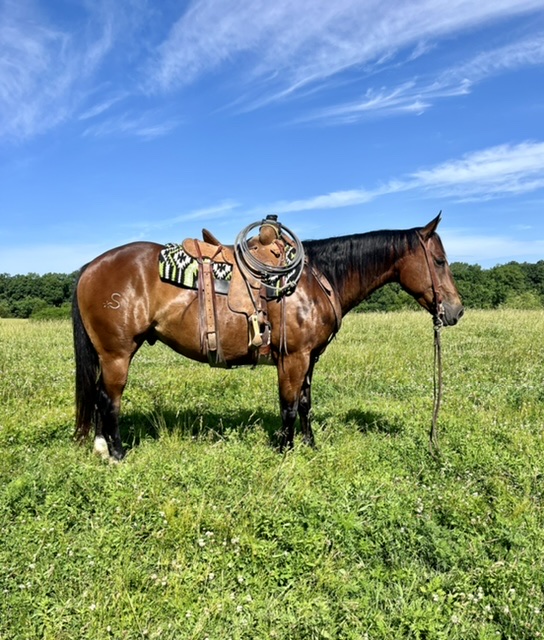 He has also been hauled to the Sandhills- used to gather pairs, roping and dragging in the branding pen and doctoring calves.
Garrett used Del to gather run-away calves for the area vet clinic. He did amazing chasing, catching, holding and loading the wild heifer.
Del has been hauled to and competed at local team sortings/pennings. He is a money earner and even a buckle winner.
Del has also won a buckle and money at area ranch rodeos.
He's carried the flag for the national anthem.
And the women and children love him!
Del sold at Lolli Bros. Catalog Horse Sale, March 4, 2023, in Macon, Missouri.
More photos and video on the way.
If you like this horse or know someone who would- please share this page.
Related Pages/Posts:
Joel- 2020 AQHA Buckskin Gelding (Also consigned to Lolli's March Auction)
McCoy- 2020 AQHA Red Dun Gelding– (Also consigned to Lolli' Bros. Horse Sale's March Auction)