Commodore is an awesome 13.3hh grulla Quarter pony gelding. He is handy, shapey, gentle, cute, and broke, broke, broke. And he's got the color! He is sure to get you noticed!
Commodore can get a job done: roping calves, sorting pairs, moving cows, ponying colts- He may not be the biggest horse, but he has a ton of heart.
He also knows how to have fun: ridden double, stood on, trail ridden by inexperienced ranch guests, and will pull a sled in the snow.
And he is so loveable and sweet: easy to catch, patient and quiet while you saddle and mount, and gentle to handle. He loves attention and is willing to please.
He is a smooth mover in all gates. He will lope in collected circles and will catch his leads. He in one hand broke and has a nice stop.
He's been ridden around our ranch at Schwieter Land and Livestock, been hauled and used at brandings in the Nebraska Sandhills, and competed in area team pennings and ranch rodeos.
Take him in any direction you want. He may only be 4 years old but does not behave like a young horse. He is seasoned, experienced, smart and gentle. Ride him in an arena, in the open pasture, down the road or in the timber- anywhere your heart desires- alone or in a crowd. Compete on him or relax on the trail, while Commodore remains calm and confident.
He is desensitized to tarps, flags, dogs and wildlife and a rope. No lunging required. No bad habits or sour personality, just a kind, dependable companion. Commodore is a horse that just enjoys being ridden.
Commodore is just the right size for youth or an adult. This young gelding has a good mind, tons of personality and lots of talent. He has a bright future ahead, and as a half brother to World Champion Tyson Durphey's rope horse, his potential is limitless. Sound.
Be sure to click on the video above to see just how great this quarter pony really is! Garrett has done it all on him! You don't have to take our word on it- watch them in action.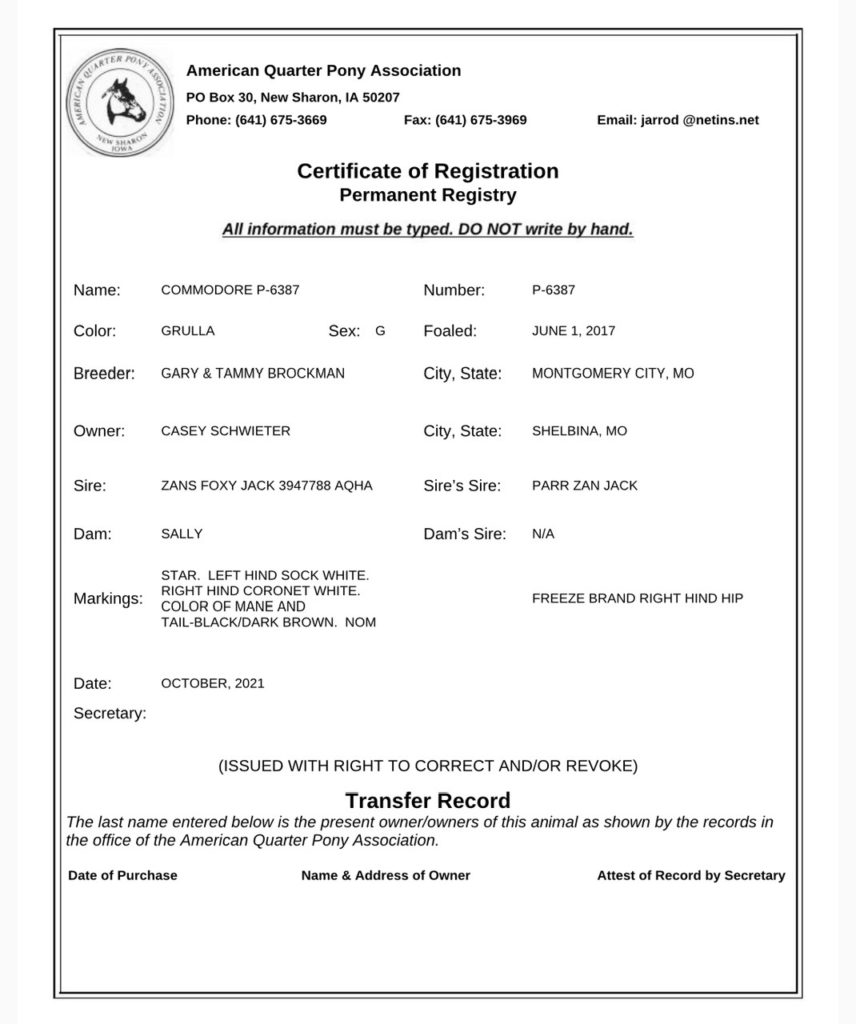 If you like this horse or know someone who would- please share this page.